As we all are well aware by now, the party season is upon us and we are constantly worried about fitting in all our commitments; alongside work, children, personal time, or all of the above. 
When you're in a rush, and need that salon professional blow dry look, but from the comfort of your own home, Mark Hill's brand new Round Brush barrel from the Pick 'n' Mix range has got you covered. This new 50mm diameter heated round brush will have everyone in serious hair envy. Whether you're after a big bouncy blow, or a smooth finish with a flick, this barrel can do it all. With the heat reaching up to 180°c and the multi effect bristles eliminating frizz, you'll be party season ready in minutes.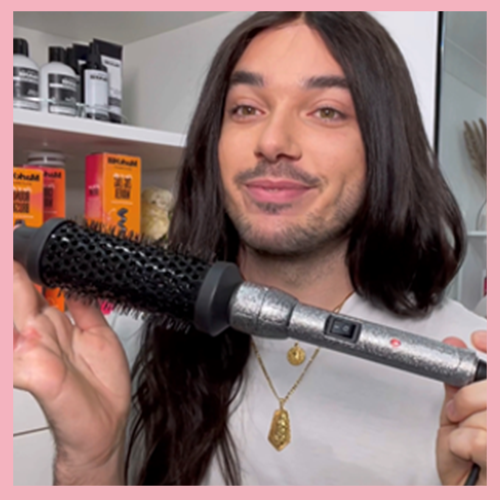 Simply attach the round brush barrel to any Pick 'n' Mix handle, and allow to heat up whilst you prep your hair with some Heat Protection Spray, or Curl Hold Spray (for 12 hour curl hold!). Always remember to never take a section wider, in both width and depth, than the barrel attachment as you won't achieve the best this brush has to offer. 
With each section brush through the hair a few times with the barrel to activate some heat in the hair and awaken those strands. Then starting from the root, horizontally lift the brush upwards to over-direct the natural fall of the hair, take all the way to the ends and roll back down. Be sure to keep the brush there for 10-20 seconds, and then remove from the hair.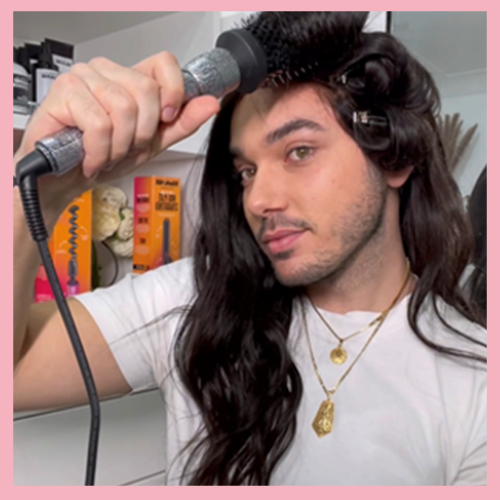 I personally prefer to set the hair as I go using grips or creaseless clips, this allows the hair to cool into a new state and maintain its hold for longer!  Once you have repeated these steps on your entire head of hair, allow the pinned-up style to set for around 10 minutes minimum, and take out section by section.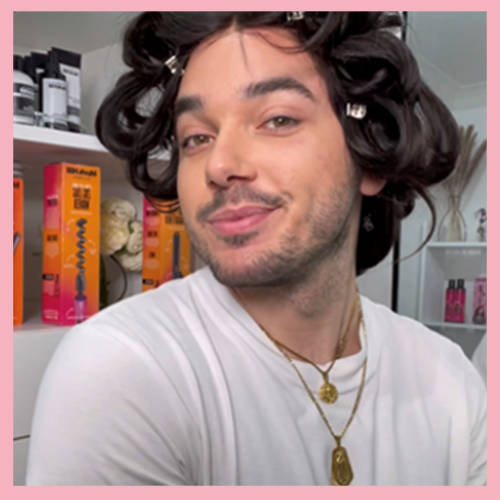 If the hair needs to be dressed out, either use a bristle brush or a wide tooth comb to ensure the hair keeps the bounce without compromising style! Be sure to spray the hair with some Extreme Hold Hairspray and you are ready to party the night away, and whip that festive hair around the dance floor!
We also have a full tutorial that you can watch below!
Products used for this look
If you like this you'll love